This was a free gift from
Lush
and I immediately try it out that night. So after cleaning my face and sweeping my hair behind, I'm ready to give this mask a challenge.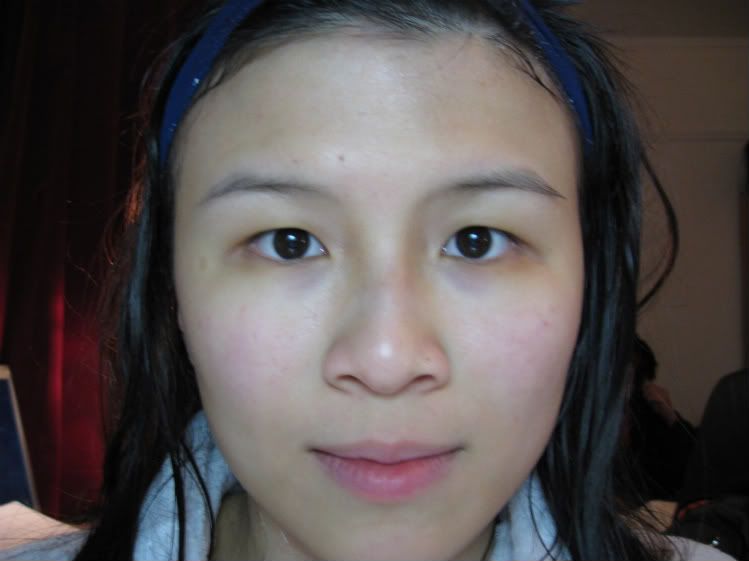 My skin actually belong to the group of dry and sensitive, but I was given this mask due to the shortage of stock (not sure what mask should I actually use). Anyway, as you can see from this picture I have redness on both of my cheeks and dull complexion. Look at my dark eye circles, prominently standing out, making it the focal point of my entire face, disaster.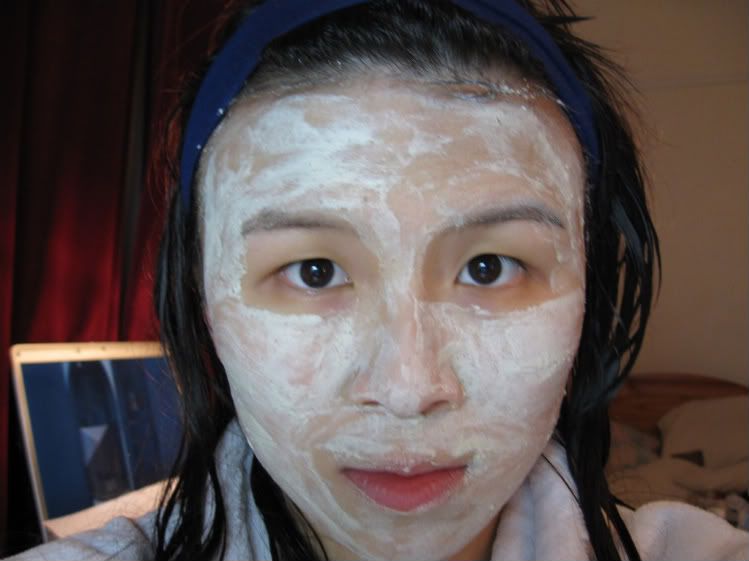 So, taking out a huge chunk of of the mask and spreading it evenly on my face, making sure that I cover every spot, avoiding the eye area and left it there for it to dry up for about 10 minutes.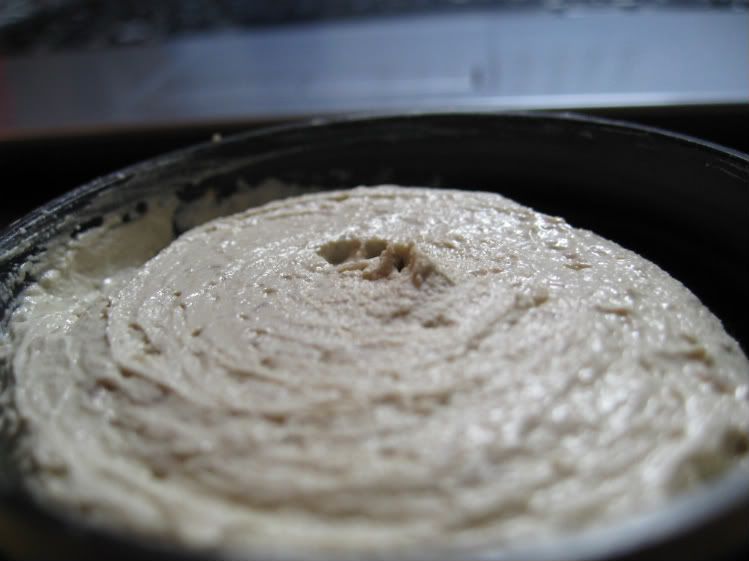 This is what the face mask look like in the tub. Consistency was muddy and have few fine grains which sort of acts as exfoliater to my skin.
And there's the simple wordy packaging. And yes, I'm bored of waiting that long so I decided to snap away. The instruction to keep the mask chilled is due to the fact that it doesn't have any preservatives therefore could only last up to 2 weeks which meant that good for my skin, bad for my purse.
And this is me. Ignore my ugly form and concentrate more on my skin, ok?
THE VERDICT
PRICE
: £6.45 FOR 75g (a tub)
LUSH ADVERTISE
:
All skins need tender loving care. This is the kind of blend your mum would create if she could. It has rich, nutritious, organic avocado, freshly squeezed lemon juice to brighten and tone the skin and soothing natural yoghurt. There, that's much better.
MY OPINION
:
The 1st thing that I'd notice when I'm slapping it on my skin was "Wow, what a cooling sensation!" then later only I realized its because I had chilled it and not because of the mask itself. But its still a bonus point which I wouldn't mind giving it to. The texture of the mask was great, and I like the subtle fragrant smell of lemon which was therapeutic for me. As the mask dries up, my skin felt so tight that I can't even talk or have any facial expression at all. But I don't mind, I mean, the tighter, the better for me, slimming my face illusion. Although I do find the mask a bit hard to wash off as it kind of stick to my skin when it dried out. Are all mud type mask like this??
The changes in my appearance is quite distinguishable, judging from the photo. I notice that my skin didn't look as dull as before. Although I wouldn't say my complexion is illuminating or glowing, but at least I know that my face's clean. And the redness, OMFG, its diminishes. I hate my sensitive red cheeks, and never thought that it would one day subside, but in this case, it did. And my dark eye circles had reduced to half. Can't believe it. This would be the best face mask I ever use.
RATINGS
: 9/10
REPURCHASE
: An absolute yes. But I would like to try other Fresh Mask because I do find their ingredients fascinating like chocolate and garlic and blueberry. But I wouldn't purchase it too frequently due to its price and its shelf life.
INTERNATIONAL SHIPPING
: Yes, by weight.