Ordered some products off
ELF
which are super cheap and which I'd heard many good reviews whether its about their products or their delivery. And of course, I just want to jump on the bandwagon with everyone else, so off I went to click click click on their items.
Indeed, I ordered on Saturday night and my package came on Tuesday, which totally amazes me because I wasn't totally expecting that (FYI I ordered stuff from The Body Shop and I still haven't receive my things yet and its almost about 1 1/2 weeks).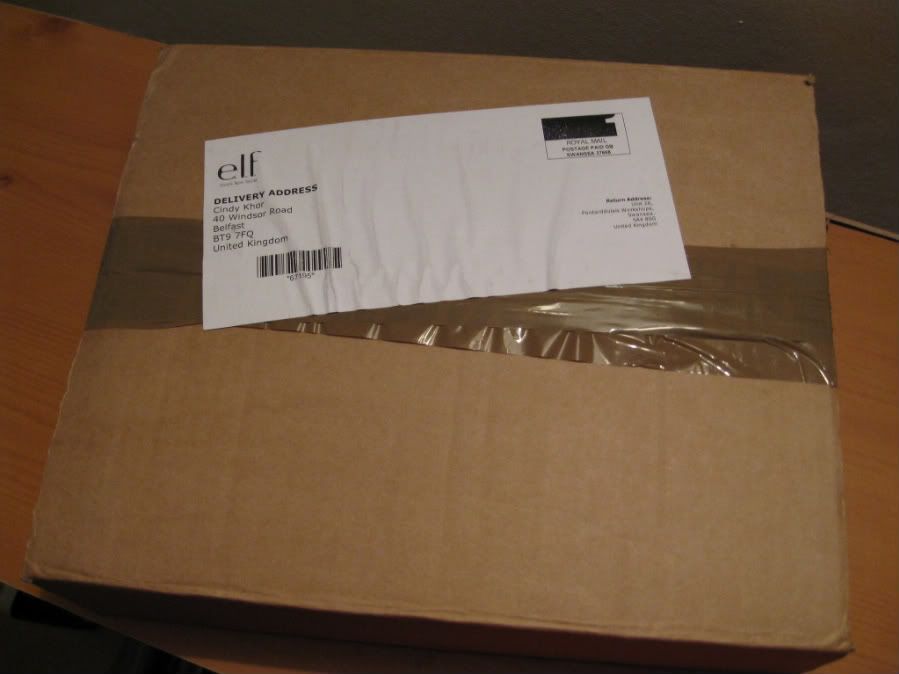 I am so so happy to receive this parcel. Been craning my neck for the shortest time.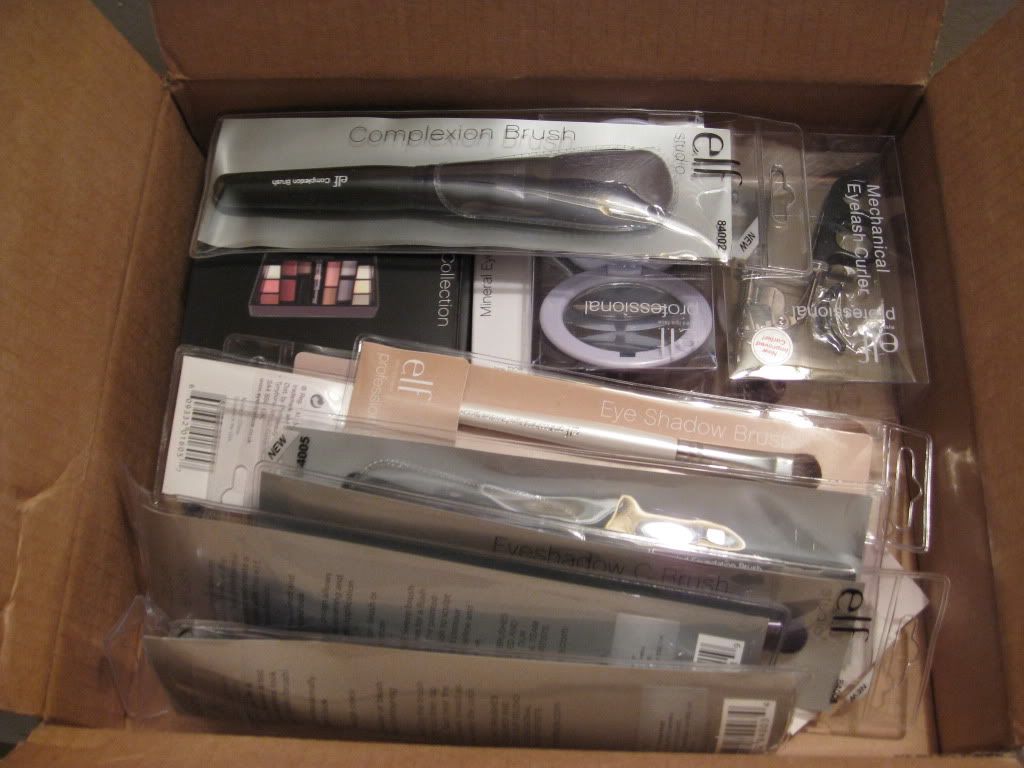 I am pleasantly surprise of how all my items are placed neatly and securely with bubble wraps on top of them. 1st class delivery service I would give them. And umm... As you can see, I had ordered like 14 products which only cost me £33.
I am so in need of brushes thus the
impulse
buying of them huge amount of brushes. OK, maybe I just wanna collect brushes and try to compare which brand is better. But still, am extremely fond of them because the most expensive brush is only £3.50 and the cheapest is £1.50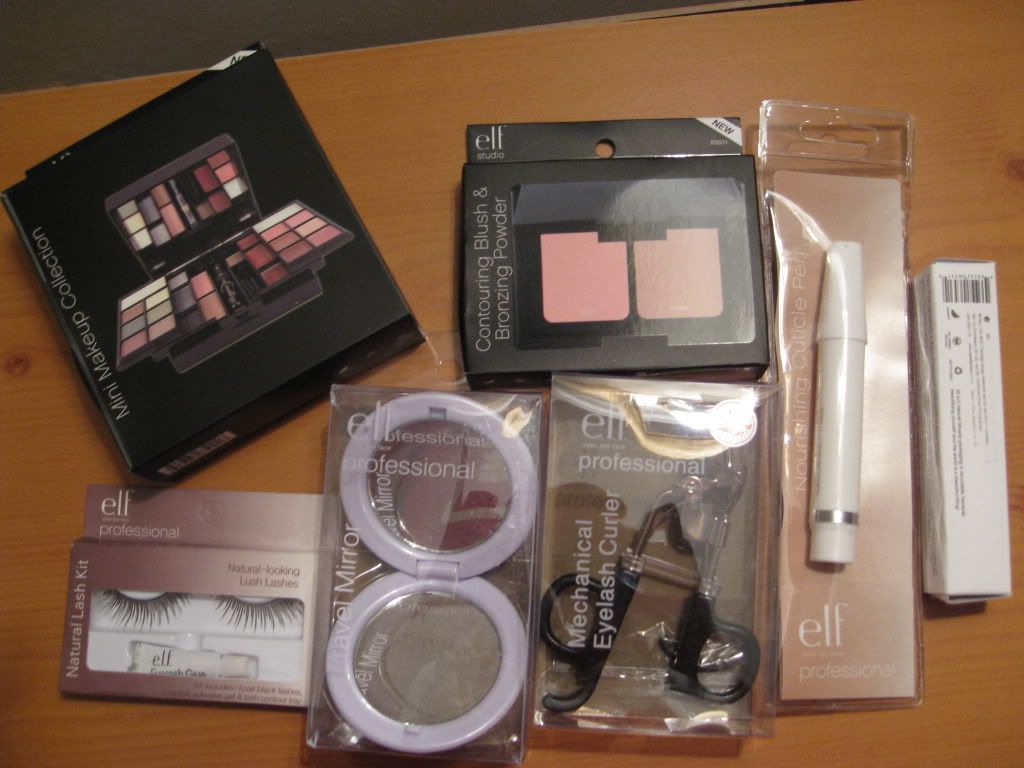 And other li li kak kak (miscellaneous) stuff which I may need them for the future. Or maybe pass on to my grandchildren or something =__=
A close up of what I'd bought. From bottom: Studio line (£3.00):
Blush Brush, Angled Foundation Brush, Complexion Brush, Powder Brush.
From the bottom: Normal line (£1.50) :
Eyeshadow brush, blending br
ush, Studio line:
Eyeshadow "C" Brush
. And let me tell you this, all of the brushes mentioned are so so soft.. Makes me wanna go **Ooooo Aaaaa**. Just can't stop touching them and for the price you are paying, its like totally worth it.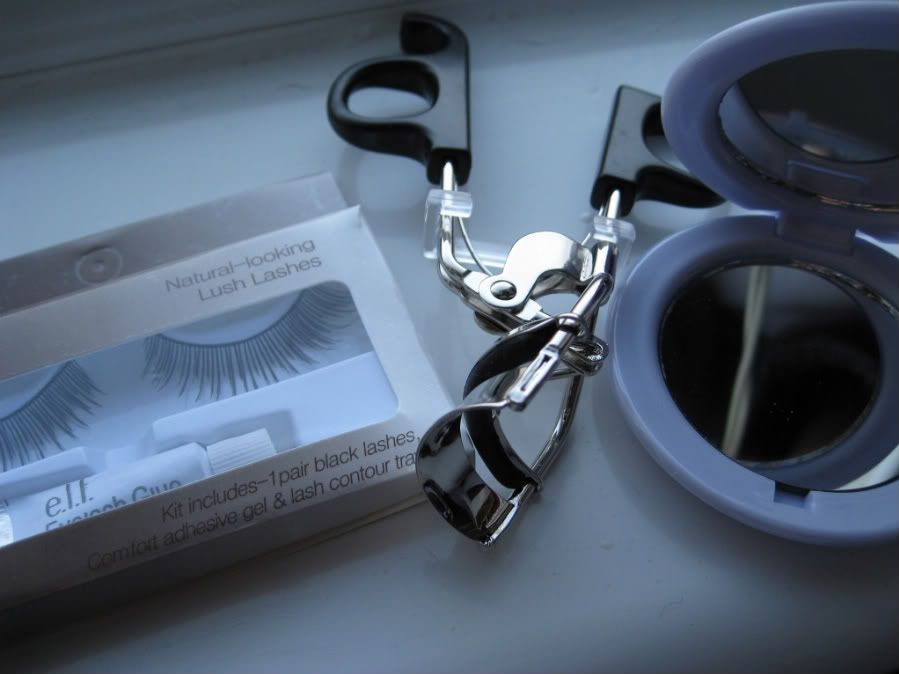 From left:
Falsies
(haha, 1st time owning a false eyelash, like very dramatic like that, but I only dare to buy the normal one),
Eyelash Cu
rler (super nice to use), and
Travel Compact Mirror
. By the way, each of them cost me only £1.50. Where can get such cheap make up stuff one??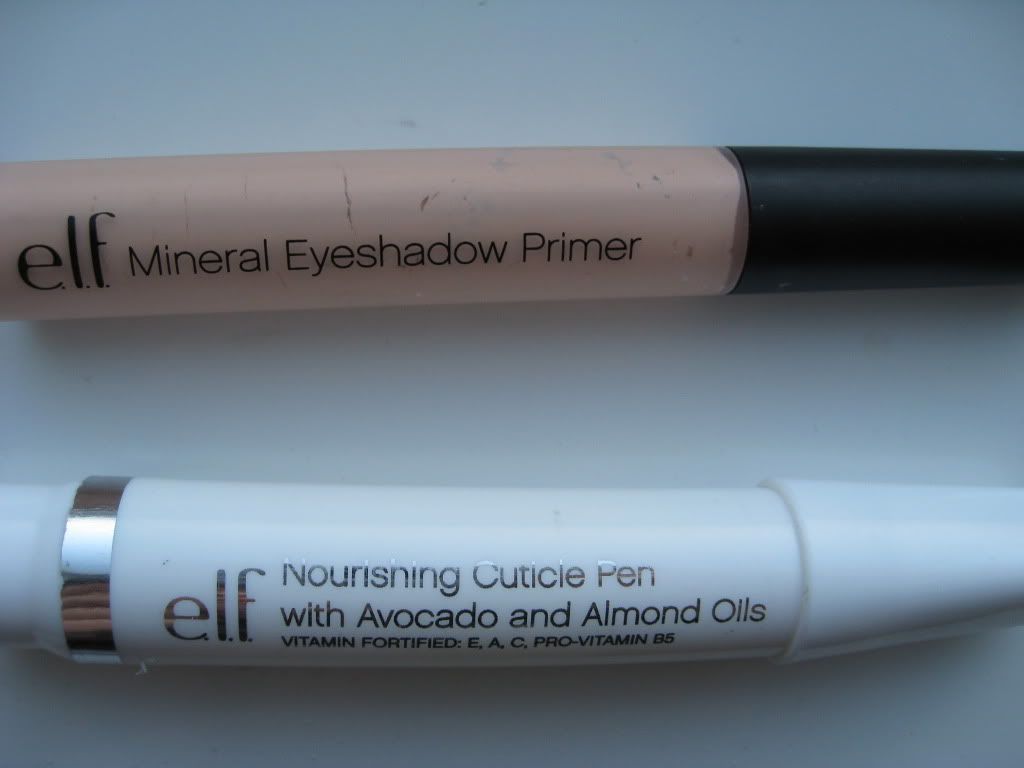 Top:
Mineral Eyeshadow Primer
(£3.00), Bottom:
Cuticle Pen
(£1.50). The primer's quite good, thick and creamy and doesn't make my eyeshadow creases. But I couldn't really see the effect of the cuticle pen. Maybe I didn't apply it regularly enough??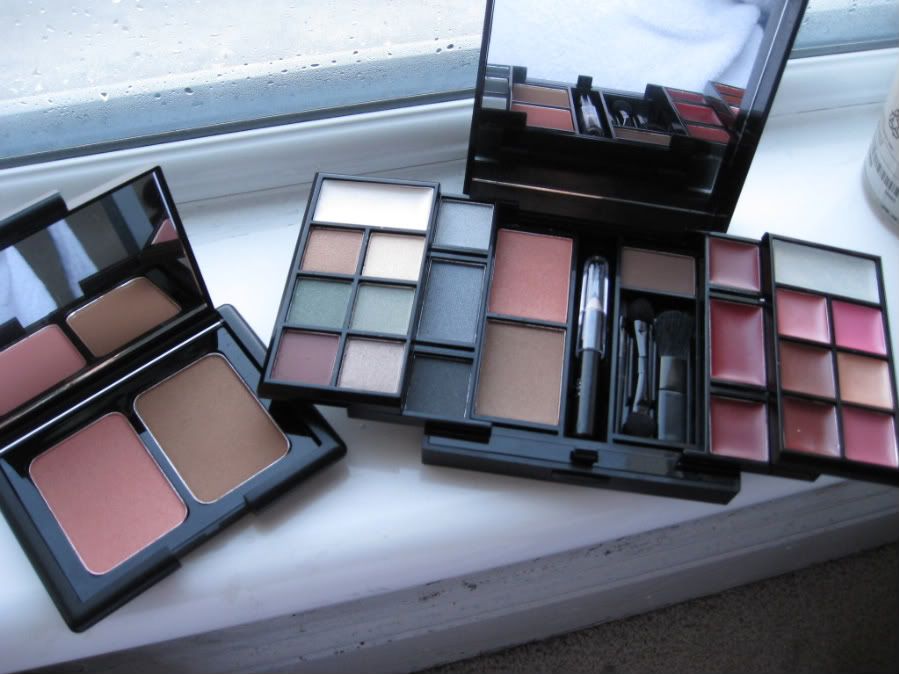 Left:
Blush and Bronzer Duo
(£3.50), Right:
Small Make Up Kit
(free gift worth £15 when spent over £30). I do like the colour of both blush and bronzer although I find it a bit too pigmented and only need to apply just once on the cheekbone and underneath it. But still, the packaging is luscious for something £3.50. Will give the small make up kit a try (comprises eyeshadows, lip colours, blush, bronzer, eye liner, eye brow colour... can't remember anymore)
Anyhow, I will do a review on them. Yup, its each and everyone of them because I'll most probably changing my bloging stlye into something more about vanity and beauty. This is due to the fact that I love anything associated with fashion, make up, beauty and health care. As for my daily activities... Umm.... If I happen to snap pictures of them, I'll surely share it with you guys.
And I really wanna thanks each one of you, for being so supportive of my blog and regularly coming back for updates and leaving comments.
THANK YOU, THANK YOU, THANK YOU
to all the readers. Without you guys, HOPC won't be able to last for more than a year. I'm being so bad for not updating everyday now. But I really would try my best to keep this blog as alive as I can be, of course, integrating my own style and not following others footstep. I will certainly do whatever I can to make this blog worthy of your time reading it. Cheers ^__^